Sodium Tripolyphosphate STPP (Na5P3O10) are mostly used as one of the main auxiliaries for synthetic detergent; water softerner (mostly for the boiler); ceramic industry; tanning agent for leather making, auxiliary for dyeing; as an effective dispersion agent for suspensions of coatings, kaolin, magnesium oxide, calcium carbonate and drilling mud, etc; it also used as an oil contamination resistance agent in paper production. Zhengzhou Yucai Chemical provides you with higher quality phosphate!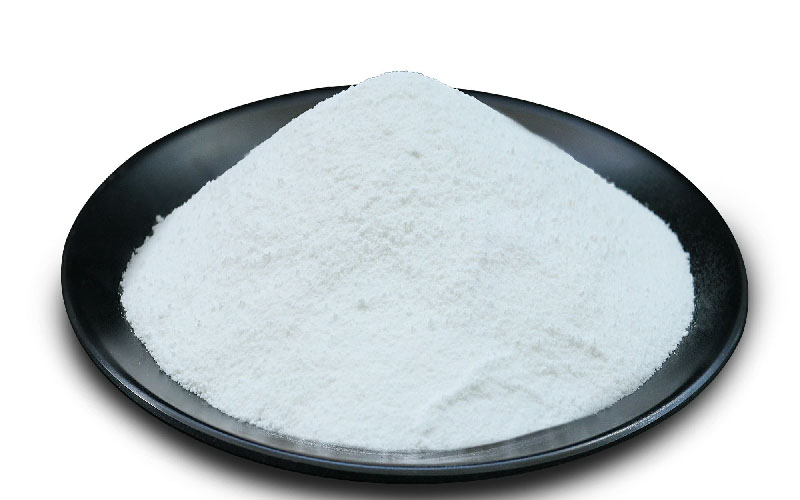 Quick Details
| | | | |
| --- | --- | --- | --- |
| Name | Sodium Tripolyphosphate | Alias | STPP |
| MF | Na5P3O10 | MW | 917.94 |
| CAS NO. | 7758-29-4 | HS code | 283531900 |
| EINECS NO. | 231-838-7 | Certification | ISO 9001 |
| Brade Name | YuCai | Grade Standard | Industrial Grade,Food Grade |
| | | | |
For our product, Bulk density between 0.5-0.75 were present granular looking, it always used on ceramic products. After smash, it becomes powder and density were between 0.7-0.95 and we call it 'high density' mostly. As Phase I, detergent industry always need lower index like 20-30 cause the lower Phase I were be better in thermostabilization and its Hydration speed of their final product. Package: We support package in 25kg/50kg/1000kg net WPP/PE bags
Product Application
Industrial grade
STPP can used as detergent additive, and also can use in petroleum, metallurgy, mining, paper making, water treatment, etc. What's more,it is mainly used as an assistant of synthetic detergent, as a soap synergist and to prevent soap grease from separating out and blooming. In addition, it has strong emulsifying effect on lubricating oil and fat, and can be used to adjust the PH value of buffer soap solution. Water softener for industrial water. Tanning agent. Dyeing auxiliaries. Paint, kaolin, magnesium oxide, calcium carbonate and other industries used as dispersants when preparing suspensions. Drilling mud dispersant. Paper industry is used as anti-oil stain agent. Quality improver and water retention agent for canned food, fruit juice beverage, dairy products, soybean milk, etc. Mainly used for tenderizing canned ham, softening bean skin in canned broad bean, and also used as softener and thickener.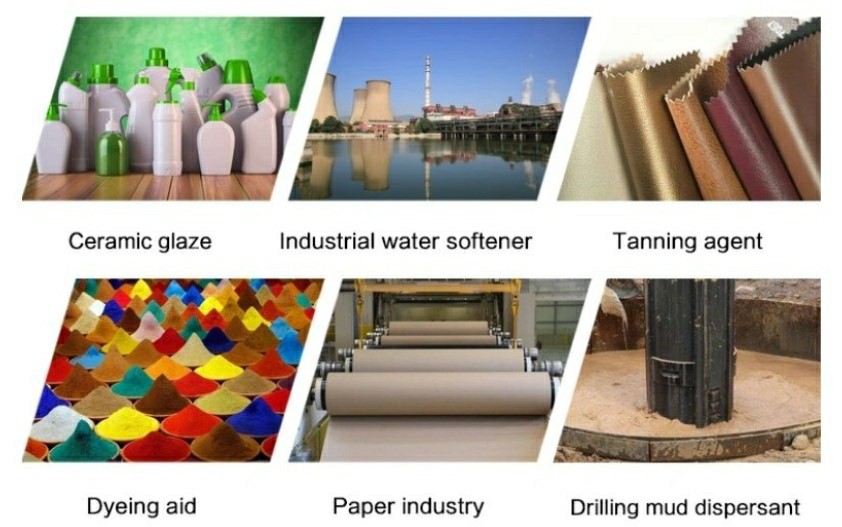 Food grade
Sodium tripolyphosphate is used to solidify raw ham. 2 kg of No. 3 mixed salt (refined salt 91.65%, granulated sugar 8%, sodium nitrite 0.35%) and 85 g of sodium tripolyphosphate were added to every 100 kg of meat, which were fully stirred and solidified at 0-4 refrigerated temperature for 48-72 hours. By the way, it can soften the skin of canned broad beans. Many fruits and vegetables have tough skin. As fruits and vegetables mature, the skin becomes more and more tough. Calcium can be complexed by adding polyphosphate to blanching or soaking water for fruit and vegetable processing, thereby reducing skin toughness.
Yucai Chemical factoty 1985 years old have summed up a lot of market experience and have excellent teams to provide the best service and quality. We have many customer use cases and sincerely look forward to your opinions or question.