A few days ago, the new plant of Henan Yulin Chemical Co. , Ltd. started construction in Beiwan village, Gongyi city, Zhengzhou. This is already the fourth branch plant of phosphorus chemical industry, and it has been growing and expanding since its establishment in 1985, one of the important achievements, witnessed the growth of phosphorus chemical, but also the company has been established 37 years an important milestone!
On March 6, 2021, the new plant of Henan Yulun Chemical Co. , Ltd. began construction, with workers operating static pressure pipe pile equipment and driving the first pile. Through the continuous efforts of all the staff, the new plant will be completed and put into operation in May this year, when the production equipment, products and production capacity will be fully upgraded.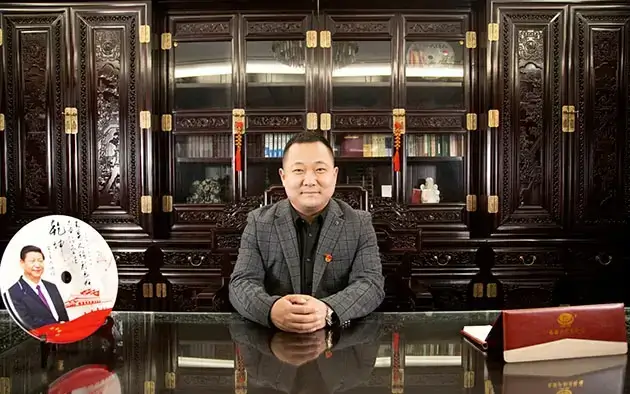 Henan YuLin Chemical Co. , Ltd. was established in 1985, the old factory is located in Beishankou town , the company to the global market-oriented. After more than 30 years of continuous pursuit and development, products have formed four systems dozens of varieties, in the chemical industry to play out (phosphorus phosphate brand) , export trade exported to more than 30 countries on five continents. Our products are exported to Dubai, South Korea, Saudi Arabia, Vietnam, Pakistan, Turkey, the United States, South Africa, Tunisia, Brazil, Indonesia and other countries, the company's rapid development and products can not meet the market demand now, so the phosphorus chemical industry decided to invest in the construction of a new plant, to achieve the production area, equipment and products upgrade the overall file.
It is not easy to criticize what you know. The start of a new phosphorus project has not been smooth sailing. Land allocation, the transfer of Poles within the plant area, need enterprises, departments to coordinate the solution, in this process, thanks to all of the people who helped me.
Our company always adhere to the integrity-based, to explore innovation as the purpose, establish integrity, win-win service concept, always willing to join hands with the majority of users to create a more brilliant tomorrow, this is the 37-year growth road of the phosphorus chemical industry, it is also one of the epitome of the weak but strong phosphating chemical industry. Today, China, the world's second largest economy, is on its way to Chinese Dream, and in the face of a century of unprecedented changes, Yulin Chemical is also looking for a stronger future!