On July 25, under the guidance of China Refractory Industry Association, the three-day bauxite trade fair and yinnailian Trade Fair was successfully held in Xiaoyi Dihao hotel. The conference was jointly sponsored by Shanxi and Hebei Refractory Industry Association, undertaken by Yinnailian and Doyle Refractories Co., Ltd., and assisted by xiaoyi city Aluminum Industry Chamber of Commerce, Yilong Refractory Co., Ltd., North Kiln Engineering Co., Ltd. and Qingdao Tianzheng Jieneng Environmental Protection Technology Co., Ltd..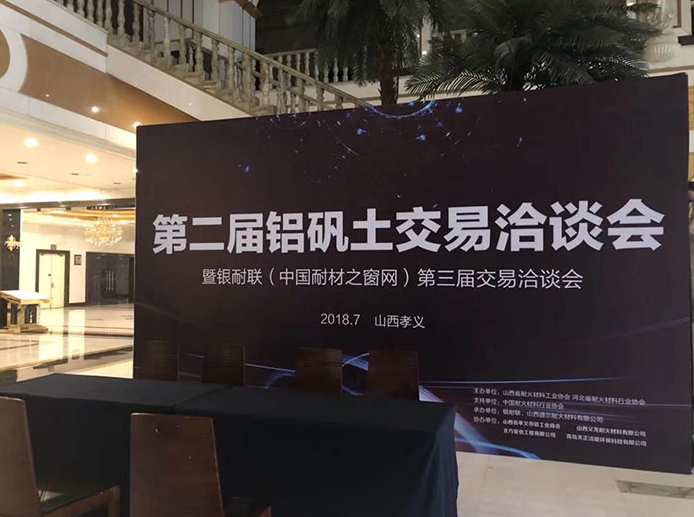 Brief Introduction of Bauxite
The crystal of gibbsite is usually very small, which is pseudohexagonal and often double crystal. It is usually produced in the form of tubercle, bean and soil. It is white or light red to red due to impurity staining. Glass luster, cleavage surface shows pearl luster. The bottom cleavage is very complete. Mohs hardness is 2.5 ~ 3.5, and specific gravity is 2.40. Gibbsite is the secondary product of chemical weathering of aluminum bearing minerals such as feldspar, and is the main mineral composition of lateritic bauxite. But it can also cause low temperature hydrothermal. Crystals of up to 5 cm in size are found in the hydrothermal veins of zlatoustovsk, Southern Urals, Russia.
Bauxite is mainly used as refractory, grinding material, chemical product and raw material of high alumina cement. Bauxite accounts for a small proportion in nonmetal, but it is widely used. For example, chemical products such as sulfate, trihydrate and aluminum chloride can use in papermaking, purified water, ceramics and petroleum refining; Activated alumina can be used as catalyst, catalyst carrier and physical adsorbent for decolorization, dehydration, degassing, deacidification and drying in chemical, oil refining and pharmaceutical industries. Aluminum chloride produced by r-Al2O3 can use for organic synthesis of dyes, rubber, medicine and petroleum. 3%~5%Al2O3 in glass composition can improve melting point, viscosity and strength. Grinding materials are the main raw materials of high-grade grinding wheels and polishing powders. Refractory is an indispensable furnace building material in industrial sector.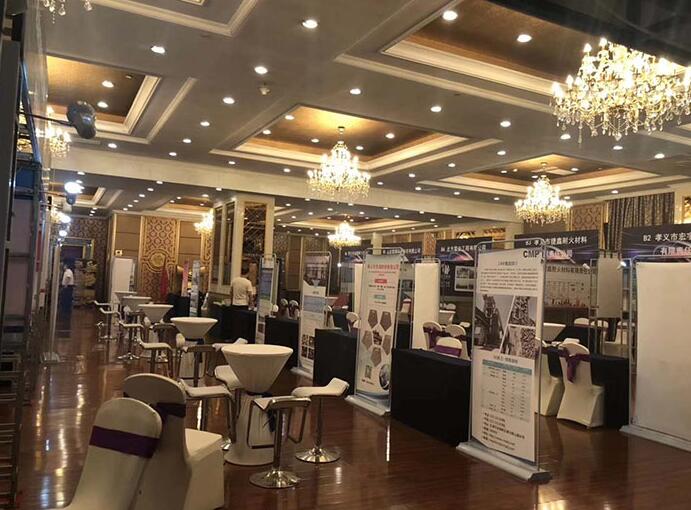 Zhengzhou Yucai Focus on Refractory Materials
Yucai Chemical mainly produces phosphate series and water treatment series products. Our main products are mono aluminum dihydrogen phosphate,sodium hexametaphosphate and sodium tripolyphosphate. They widely used in ramming materials,castables,corundum,nozzle,sliding plate,refractory wear-resistant plastic. For refractory materials, it can as high-temperature binders,dispersants and water reducing agents.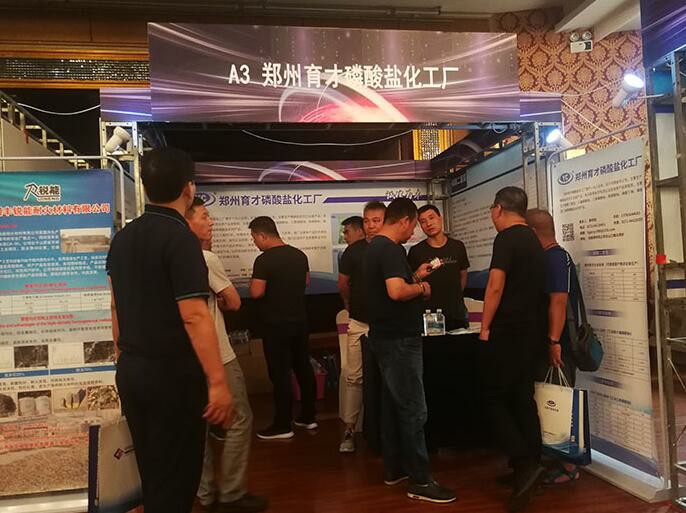 During the meeting, customers came to inquire about the products they were interested in, and then our product manager answered them in time. Zhengzhou YuCai Chemical sincerely welcomes new and old customers from all over the world to discuss cooperation and create a better future for us.